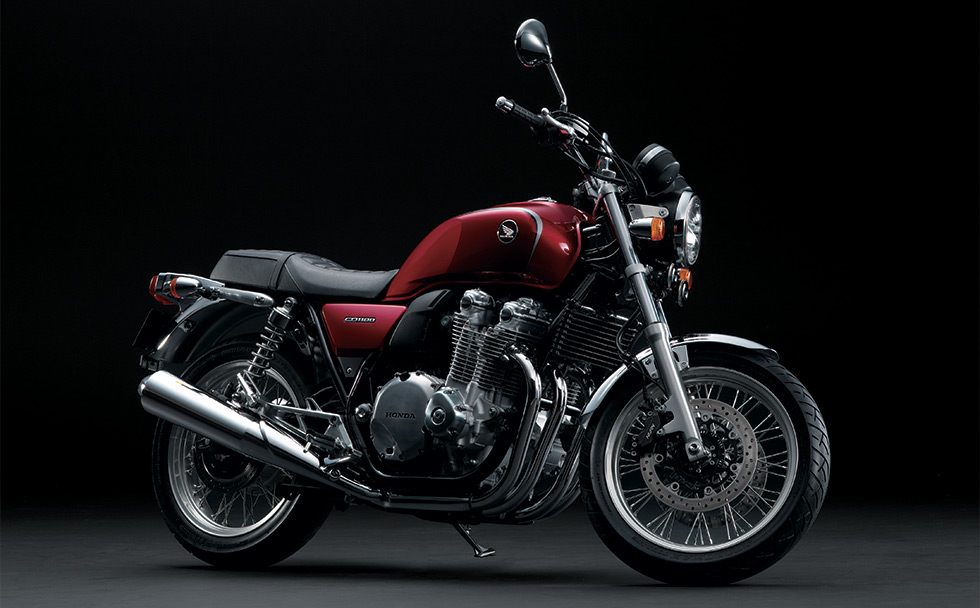 Honda OEM spoked wheels:CB1100 (honda0078)
Price (Japanese Yen)
¥245,000
Stock Status : Out of Stock
HONDA OEM SPOKED WHEELS for CB1100 Deluxe
Include: Front& Rear spoked wheels,brake discs.
Conversion kit for 2014-2016 CB1100 Deluxe
Front: 18 × 2.50 inches
Rear: 18 × 4.00 inches

Tube type tires: +53000 Yen (we recommend to get tires at your end)
*Dunlop-D205
Front: 110/80R18 58V, Rear: 140/70R18 67V,
and tubes,tube flaps.
*OUTEX tubeless kit is available.
*Please install at a professional shop. or install by certified mechanic.
HONDA Japan: https://www.honda.co.jp/CB1100/styling/