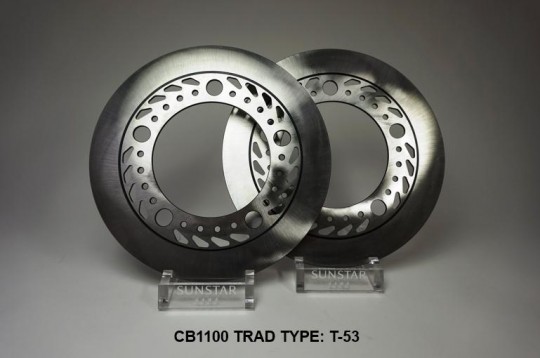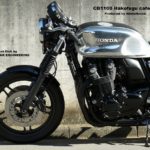 SUNSTAR:Trad type Brake Discs for CB1100 (sunstar002)
Price (Japanese Yen)
¥52,000
Stock Status : In Stock
Traditional brake disc complements the looks of the CB1100. Inspired by legendary CB1100R. 
Fits: 2010-2016 Honda CB1100/Deluxe
*not for EX (wire spoke wheel)
Thickness: 4.5 mm (same as the stock) *Solid type disc
Outside Diameter: 296 mm (same as the stock)
Manufacture: SUNSTAR since 1973
-Sunstar provides OEM brake discs for HONDA,YAMAHA.SUZUKI,KAWASAKI and HARLEY DAVIDSON,DUCATI,TRIUMPH,KTM-
https://sunstar-kc.jp/info/?p=1274
SEND US A REVIEW AND GET DISCOUNT. CONTACT US FOR MORE DETAILS.