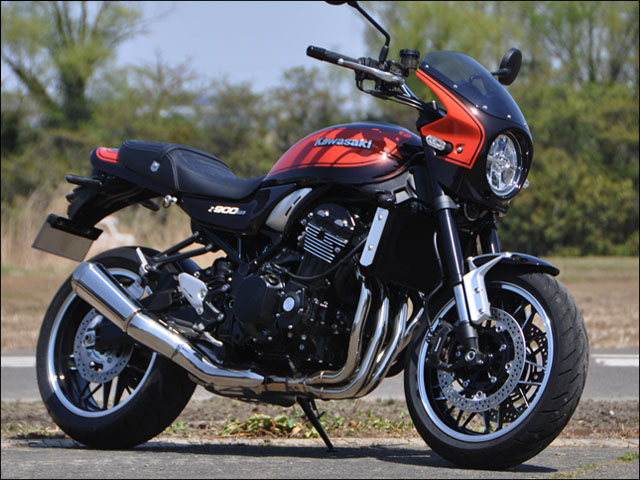 ChicDesign:Road Comet Fairing:Z900RS (chic0151)
Price (Japanese Yen)
¥39,800
Stock Status : Out of Stock
One of the most top-selling fairings in Japan
Standard clear (transparent) windscreen:
Unpainted / 35000 yen
Single color paint / 39800 yen
Two tone color paint / 49800 yen
Three tone color paint / 55800 yen (2020 Candytone Green/Yellow/White)
Stripe paint / 55800 yen (Black with Gold/Silver stripes) *Exclusive design of Samurider.com
*Smoke tinted windscreen / +2000 yen
Material: multi-layered F.R.P
Including English instructions+all necessary hardware to mount the fairing.
*high durability stainless steel screws, polycarbonate washers, locking nuts.
Fits: 2018-2022 Kawasaki Z900RS/Z900RS SE
Color: Metallic Spark Black , Candytone Brown/Candytone Orange , Metallic Matte Covert Green , Flat Ebony, Candytone Green (with Yellow/White stripe), Metallic Diablo Black.
*Unpainted= Black gel coated finished.
*Painted=OEM Acrylic Urethane Painted with clear coating.
*Please let us know, what color you like.

Company:Chic Design, Made in Japan, since 1984
http://www.chicdesign.co.jp/topics/overseas/overseas.html