Whitehouse is a motorcycle custom parts manufacturer, whose headquarters is located 30 minutes away from the center of Tokyo by car.
Established more than 30 years ago by Mr.Ukai who had designed at Honda, we excel in designing custom complete motorcycles by using commercial ones. Since then, his talent has become well-recognized, and now Mr.Satou serves as head of Whitehouse. One of our work designed in the past is valued at the premium price of around 3 million yen, which exceeds the sales price at that time. CB1100-base K10 produced in 2010 has been well-received and about 200 of it have been already sold in Japan.
Honda's big bike, CB1100, is an easy-to-ride and high-quality popular model. They brought back the genes of old "K Series" loved in the 70s into the present once again, and pursued the body shape that the generations who had once wanted and dreamed it hoped to own and drive that coolness again. By combining their legend "K" and "10", the completed year "2010", we named it "CB1100 four K10".
K10, precisely reproduced CB750K which still have strong fans worldwide. It offers pleasure of riding of course, but just looking at it is fun too. Its quality created great response not only within Japan but also to foreign motorcycle magazine editors, who visited us to cover it all the way from their countries after having heard its reputations.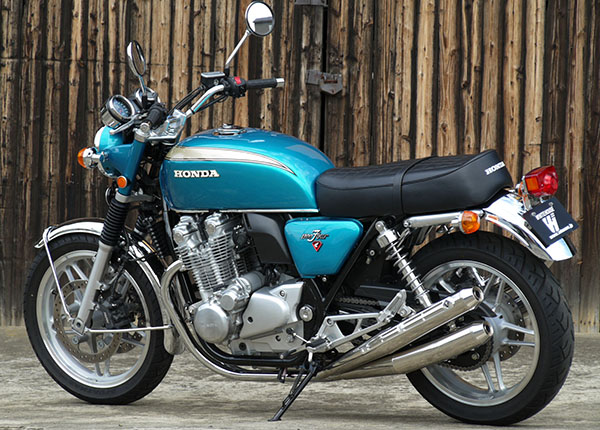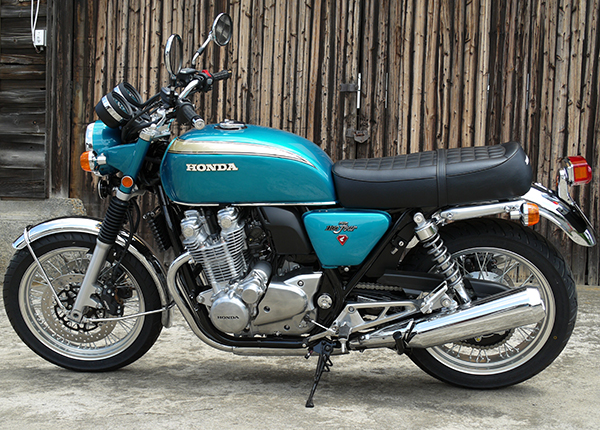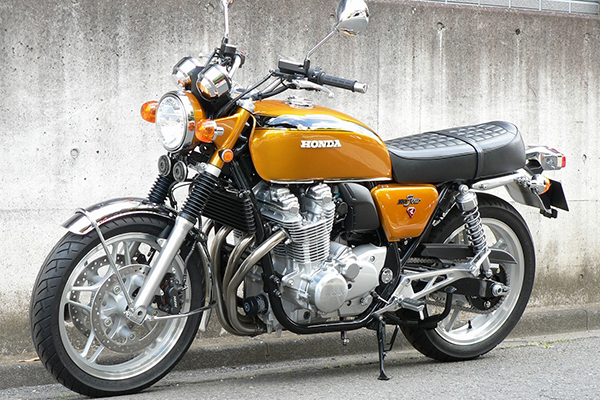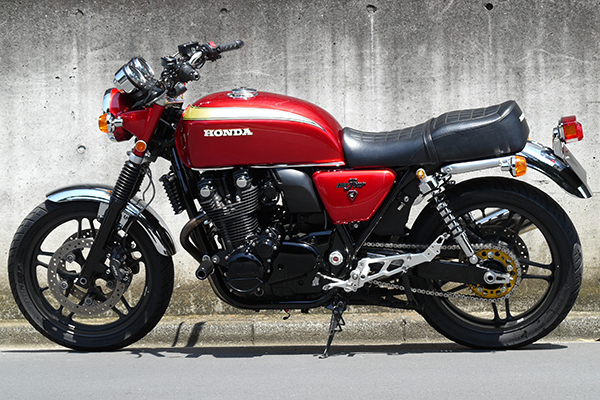 One more thing that Whitehouse proposes is "FUGU cafe", a CB1100-base model as well. The concepts of "FUGU cafe" are:
1) The shape of trunkfish is similar to an ideal tank of CB1100 naked cafe,
2) With that distinguished features, we would like you to remember this customized motorcycle as "FUGU cafe",
3) We wish an owner of this motorcycle good luck since a globefish is called "Fuku (good luck)" and considered as a bringer of good luck.
The body shape of trunkfish has superior aerodynamic characteristic and strength and enables large capacity. While being careful not to be over-designed by putting the emphasis on styling, we designed it to have a tank silhouette that can be recognized as "FUGU Cafe" immediately. Mercedes-Benz once presented the concept of the low-fuel, low-emission bionic car that they developed with the idea of "trunkfish" at "DaimlerChrysler Innovation Symposium" held in Washington in 2005. As the name suggests, a trunkfish has a streamline, aerodynamic shape, even having a boxy shape. According to them, with the structure copied the fish's exoskeleton, the bionic car achieved the improvement in body rigidity and light weighting at the same time, and they succeeded in reducing its weight by 1/3 compared to the previous structure without losing its strength and collision safety.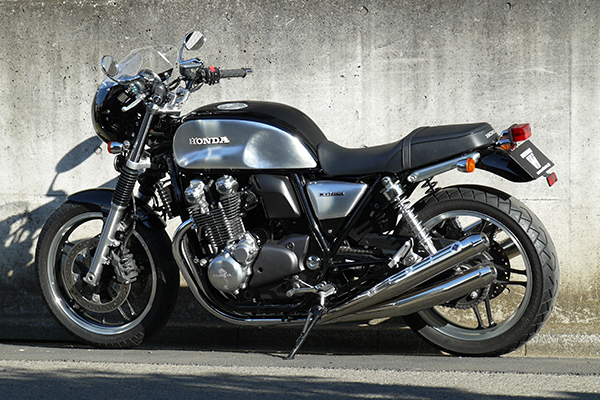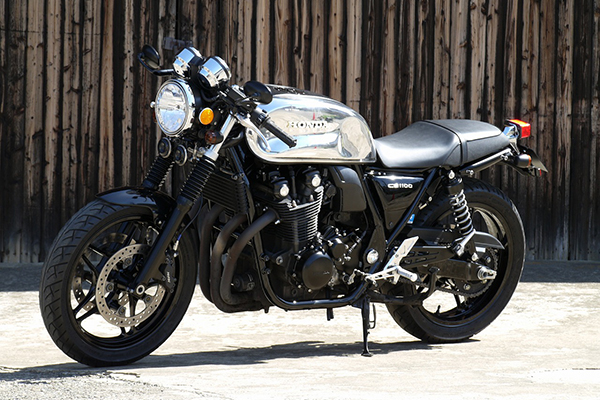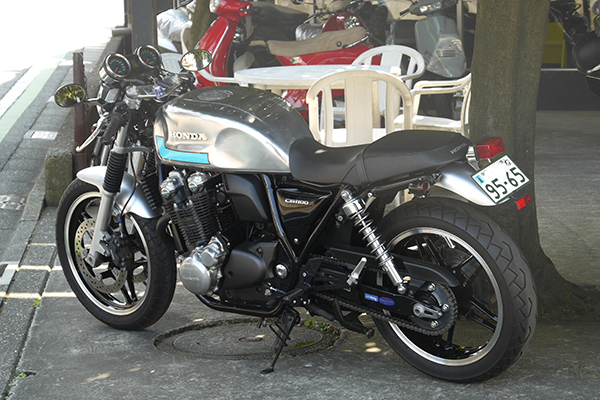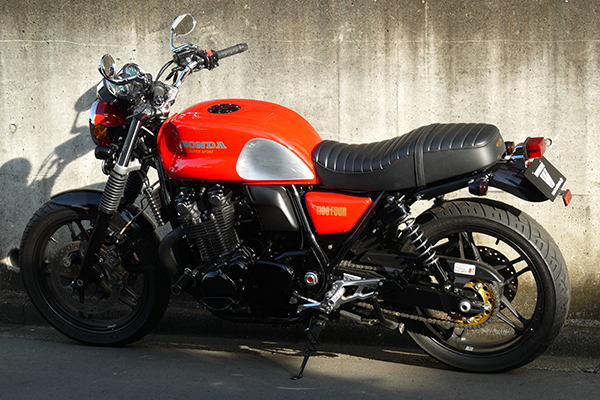 *SAMURIDER.COM/YOURBASE.LLC is exclusive exporter/distributor of WHITEHOUSE products for overseas market.
*Please contact us for any questions or distributor information: contact@samurider.com
*Whitehouse Japanese website: https://cb750cafe.jp/index.html