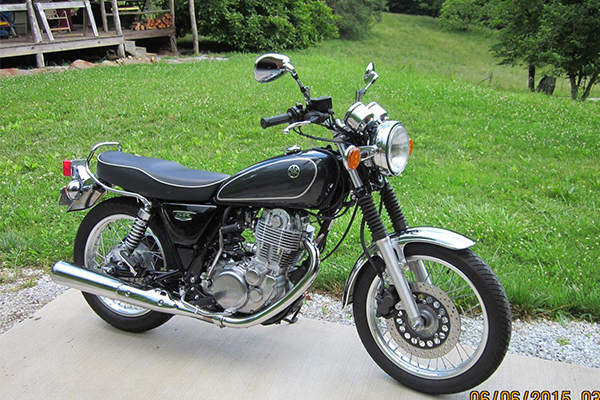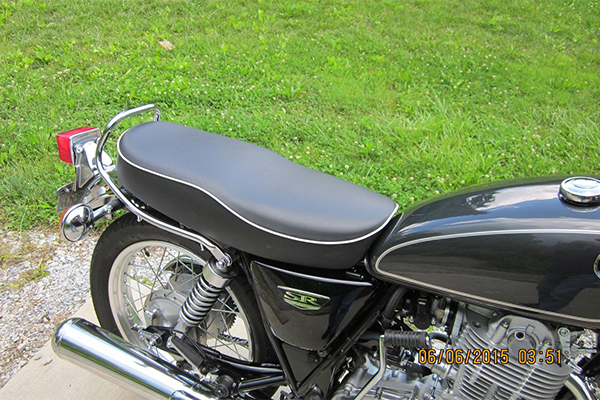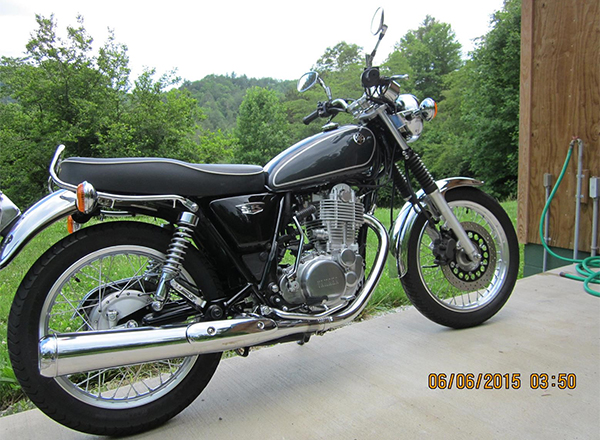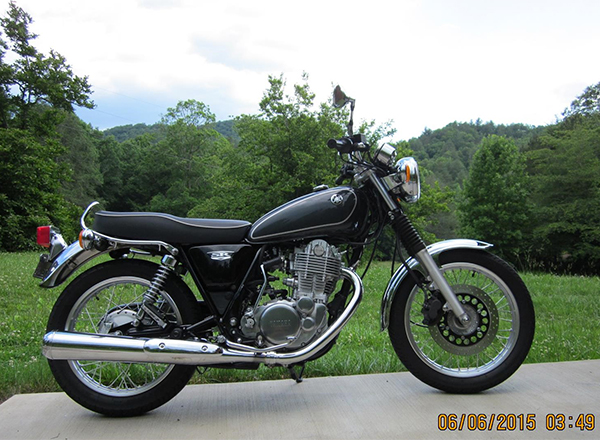 Your Name(Nickname), Country
Craig , United States
Vehicle(Model)
2015 Yamaha SR400
What have you bought here
K&H Double seat
Opinions and comments for the products
I was finally able to install the seat and put a few hundred miles on it, in the N. Georgia mountains. The seat is exactly what I hoped it would be, going by the picture on your website and the description. The seating area for both the rider and passenger (tail bag, in my case) is about 1 1/4 inches wider, flatter, and a little firmer (noticeably more supportive) than the stock seat. I would like to see Yamaha put this seat on as the stock seat, as it looks like the right seat for the bike, and is much more comfortable, in my opinion. The longest I rode in one stretch was 100 miles, and mile 100 was as comfortable as mile 1. The seat appears to be very well made and, unlike the stock seat, does not touch the fuel tank. I was very disappointed to find the tank quite scuffed by the stock seat after only 2400 miles. If I buy another SR400 (I probably will), I will definitely order another seat from you. Thank you again for the great seat.

*Additional comments:

The seating position is about 3/4" lower than stock. I am 5'6", 155#, with a 29" inseam.  This seat, #S-1201AP/SR400 (kh0098) actually makes the bike feel like it was built to fit me.  Dealing with Takashi has been very easy and pleasant. I will be a returning customer.
Customer's Place
WANTED
Please tell us your shopping experience at Samurider.Com!
This is the place to share your experience with others.
1, Your name or nickname, country
2, Your Motorcycle
3, Your purchased Items
4, Pictures (1~4 pictures)
5, Opinions and comments for the items

You will receive a special gift on your next order.
We greatly appreciate your cooperation. Thank you very much.

E-mail 24hours 365days to contact@samurider.com