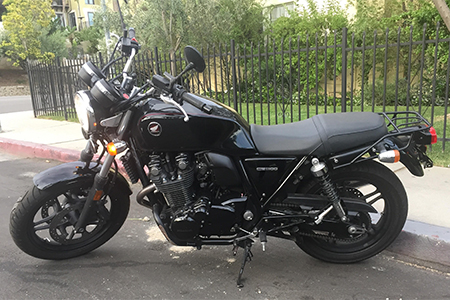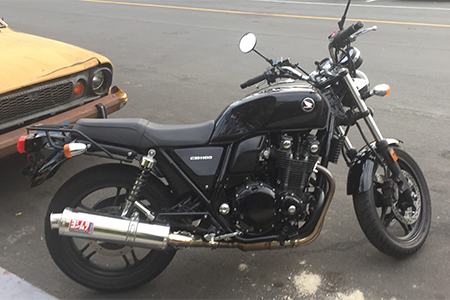 Your Name(Nickname), Country
David / USA
Vehicle(Model)
2014 Honda CB1100
What have you bought here
CB1100 Black Fender Set
Opinions and comments for the products
I recently purchased this black fender set. They're all OEM Honda parts not available in the States and Mr. T shipped them to my door just a few days after my order. Because they're from Honda, fit and finish are as good as my original chrome fenders and they look amazing on the bike. The installation, while incredibly straightforward, did give me some difficulty. The bolts holding the front brake line clamps stripped immediately and would not turn, so I had to order some new ones (this isn't an issue with the fender set, rather it is an issue with whoever over torqued those bolts initially). Furthermore, I'm not great with anything electrical and had to do some ugly wire splicing to get the taillight removed and reinstalled. It's all done now and I'm very pleased with the results. If you're a little more competent than I am or go to a shop, the whole thing may take less than an hour to swap.

Thanks so much.
Customer's Place
WANTED
Please tell us your shopping experience at Samurider.Com!
This is the place to share your experience with others.
1, Your name or nickname, country
2, Your Motorcycle
3, Your purchased Items
4, Pictures (1~4 pictures)
5, Opinions and comments for the items

You will receive a special gift on your next order.
We greatly appreciate your cooperation. Thank you very much.

E-mail 24hours 365days to contact@samurider.com