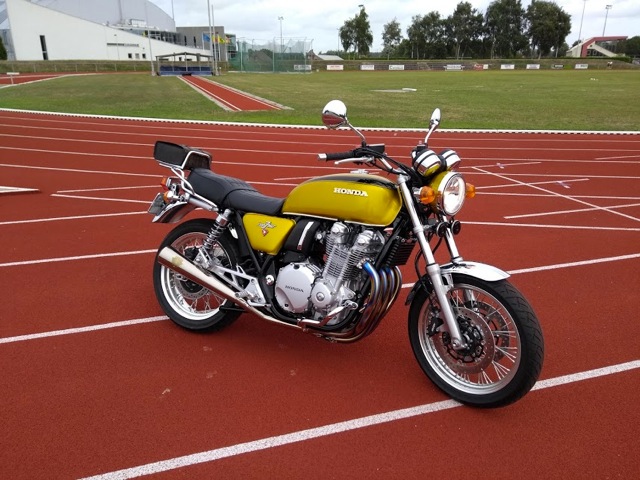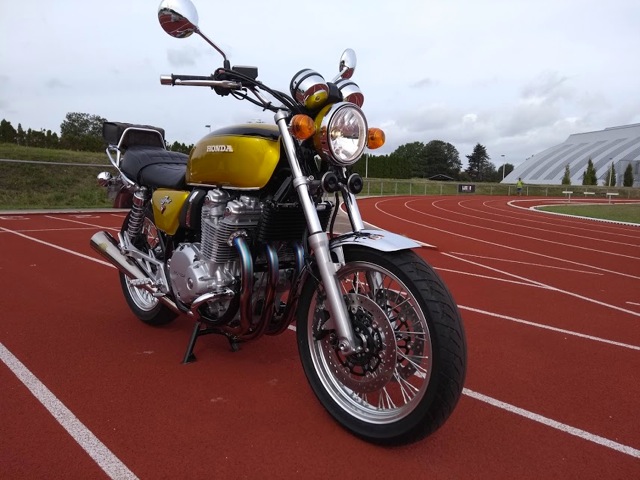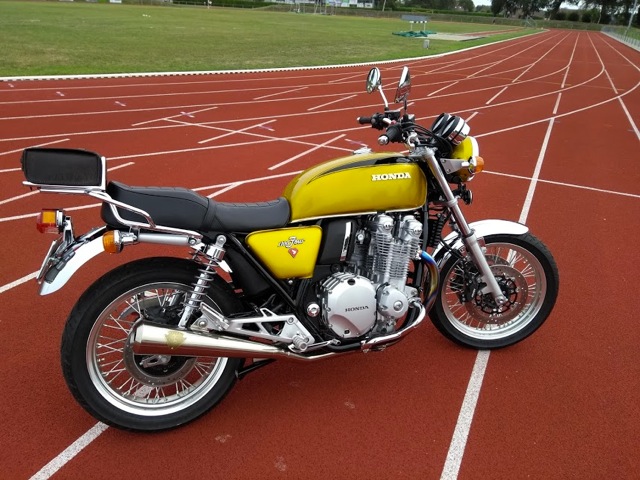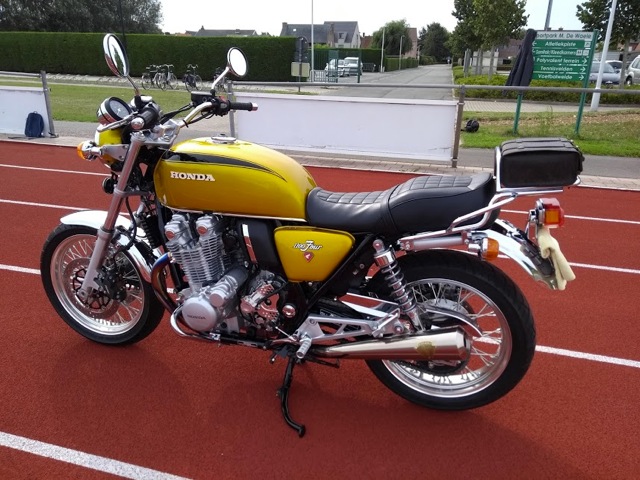 Your Name(Nickname), Country
Johan Decoo, Belgium
Vehicle(Model)
Honda CB1100EX 2015 (model code "CB1100SAE")
What have you bought here
° WHITEHOUSE K10 parts:
° K10 Fuel tank + side panels + headlight cover – colour "candy gold "
° K10 Seat (low version);
° K10 Turning-lights
° K10 Rear-light
° K10 chrome meter-covers
° TSR Air Intake
° PLOT chrome chain guard
° Honda OEM 2017 model Air Box Covers
° Honda OEM chrome handlebar end weights
° R Gear's Wyvern exhaust "Titanium Twin"
Opinions and comments for the products
Service from Mr. Takashi Takase at Samurider is real top-class! I started mail communication with Takashi in november 2018 (with questions on Whitehouse K10 parts) even before I disposed of my bike and his answers were very helpful & customer-friendly. On basis of his info, I purchased my 2nd hand CB in december 2018 to finally place my orders at Samurider by end of april 2019. During the entire intermediate period, Mr. Takase answered any of my mails & questions without any delay, again always friendly & very helpful. All items were shipped in "bullet-proof" packaging and arrived quickly (from Tokyo to Brussels in 4 days time) and in perfect condition. All parts (certainly the Whitehouse K10 items!) are of an exceptional craftmanship quality. Thanks to Takashi & Samurider for this excellent service. My future orders will certainly follow and I can highly recommend Samurider to all motorcycle lovers. Enjoy your rides!
Customer's Place
WANTED
Please tell us your shopping experience at Samurider.Com!
This is the place to share your experience with others.
1, Your name or nickname, country
2, Your Motorcycle
3, Your purchased Items
4, Pictures (1~4 pictures)
5, Opinions and comments for the items

You will receive a special gift on your next order.
We greatly appreciate your cooperation. Thank you very much.

E-mail 24hours 365days to contact@samurider.com