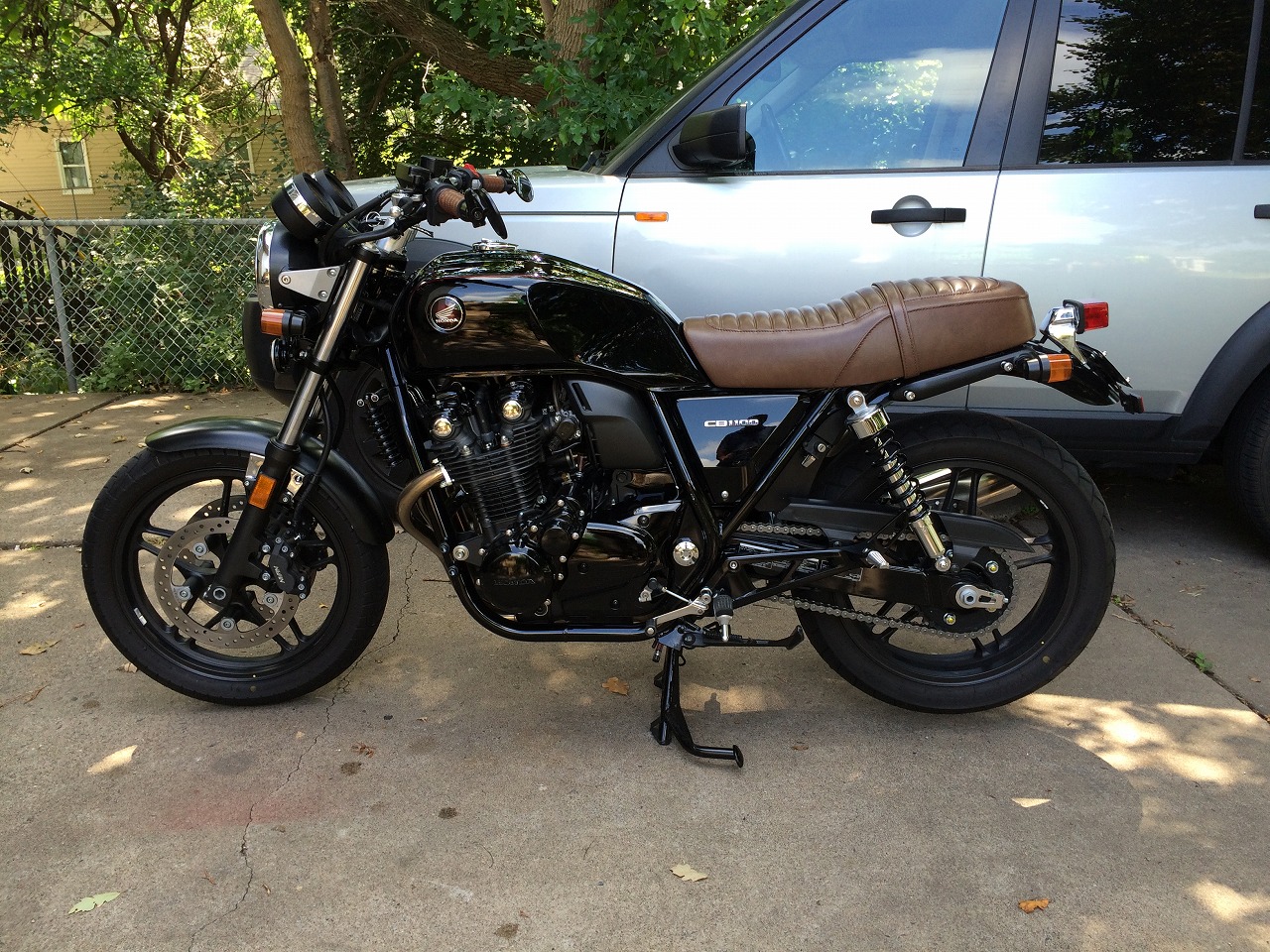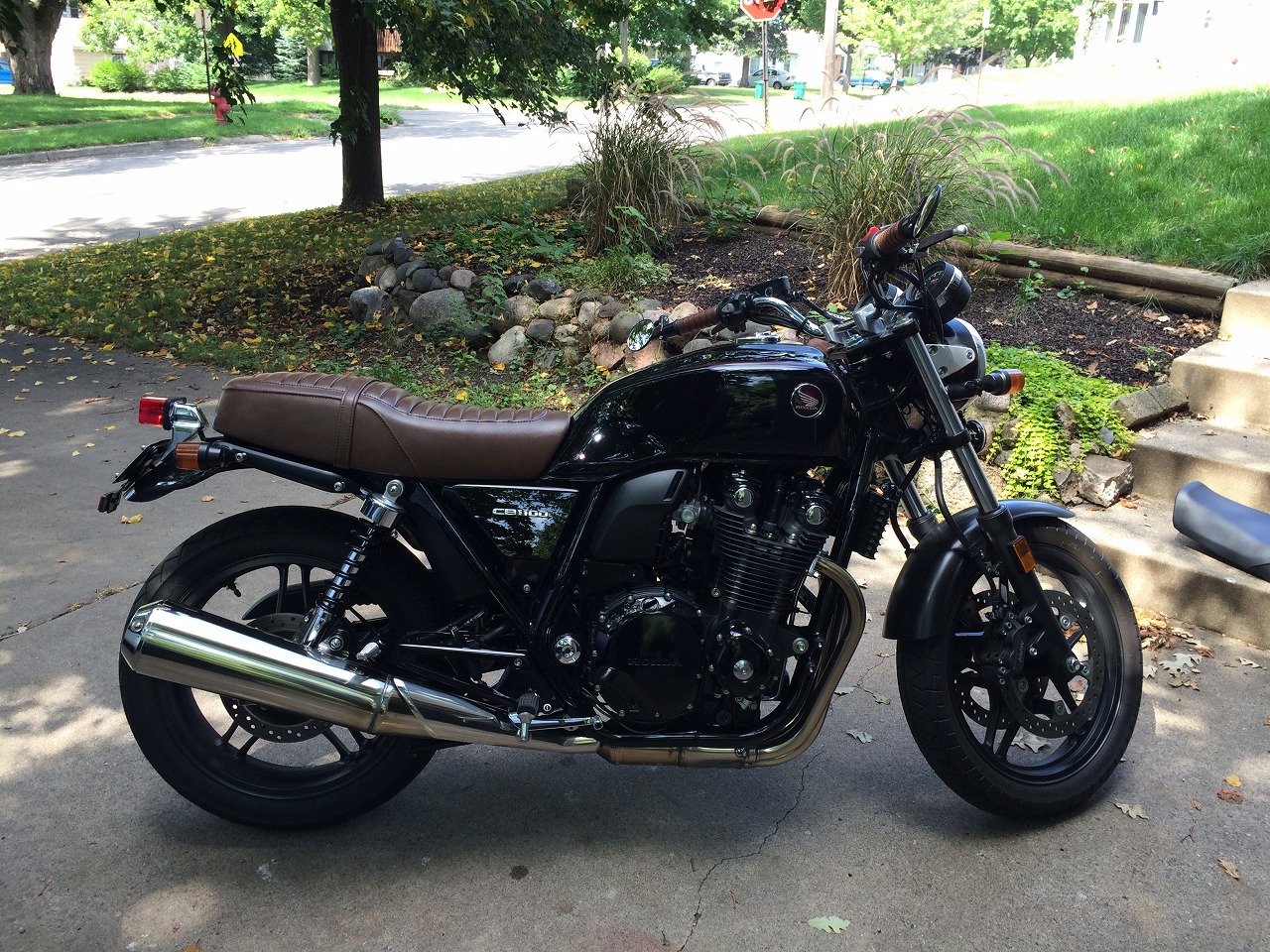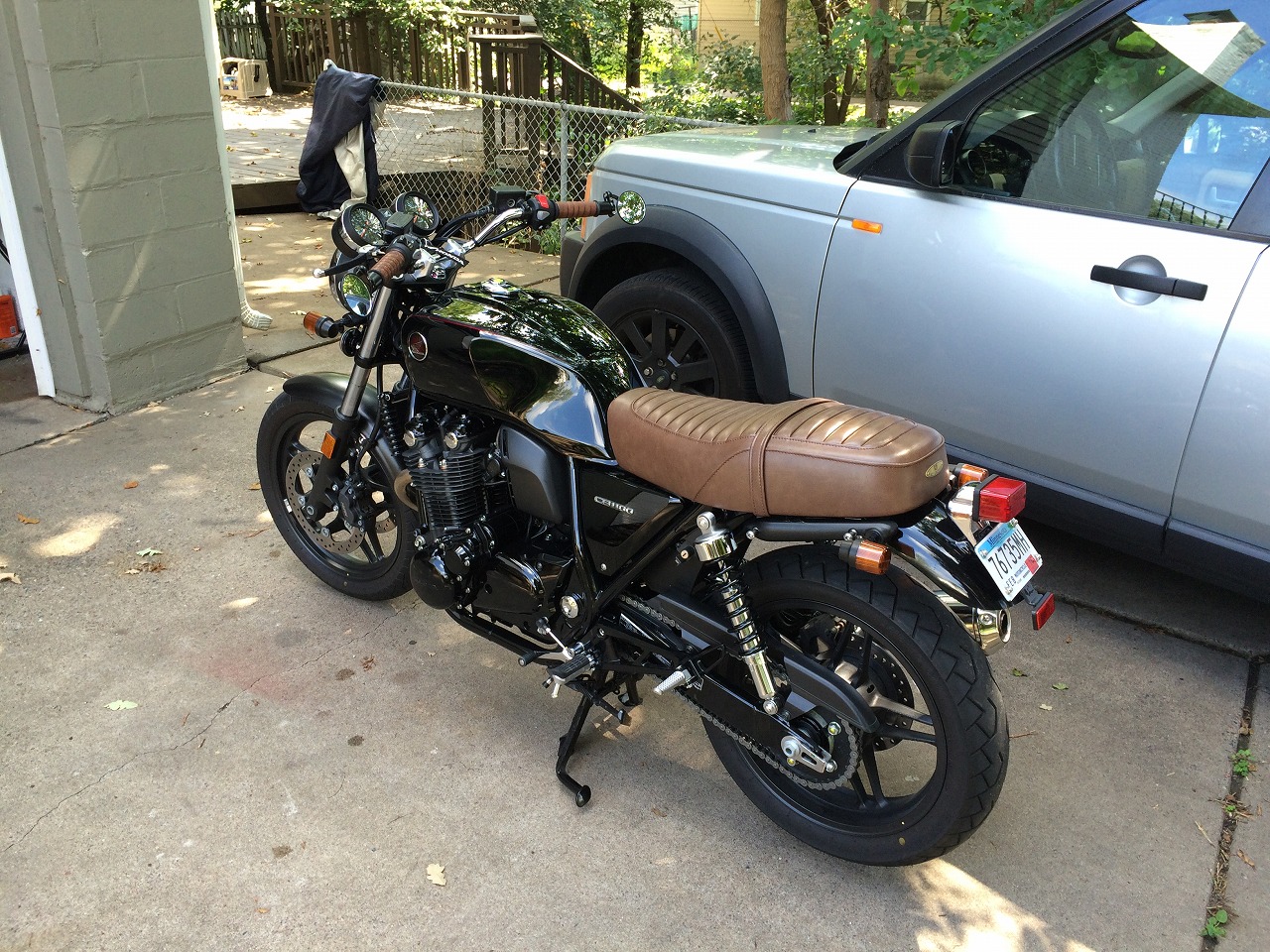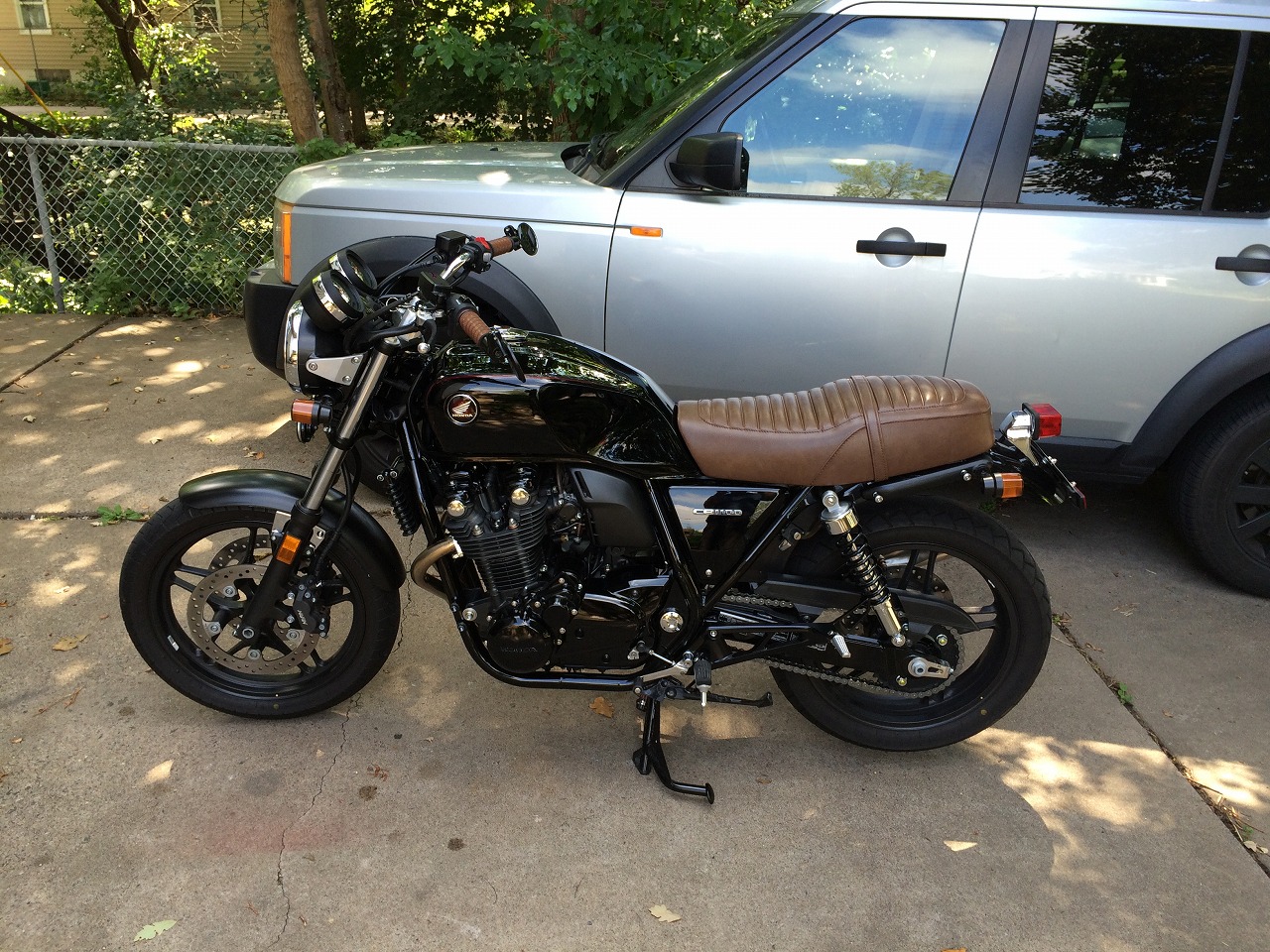 Your Name(Nickname), Country
Scott Peterson (Scottmp123 on cb1100 forums)
Vehicle(Model)
2014 Honda CB1100
What have you bought here
I've purchased, Honda type II handlebars, K&H hi brown seat, hakofugu rear fender with tail lights and license plate bracket, black blinkers throughout. And many more things to come.
Opinions and comments for the products
The seat really makers a difference. It's comfortable and higher up for sure. I haven't installed the handlebars yet, waiting to get then powder coated black first but I've only read good reviews about them. And I love the new rear fender, definitely cleans it up, along with the black blinkers.

it really can not be understated how amazing you really are Takashi! I've never dealt with a company that cares so much and gives so much of themselves as you do. It is very very noticed and appreciated beyond words. So thank you for selling me the amazing things you do but thank you more for the time and effort you put in to every response.
Customer's Place
WANTED
Please tell us your shopping experience at Samurider.Com!
This is the place to share your experience with others.
1, Your name or nickname, country
2, Your Motorcycle
3, Your purchased Items
4, Pictures (1~4 pictures)
5, Opinions and comments for the items

You will receive a special gift on your next order.
We greatly appreciate your cooperation. Thank you very much.

E-mail 24hours 365days to contact@samurider.com