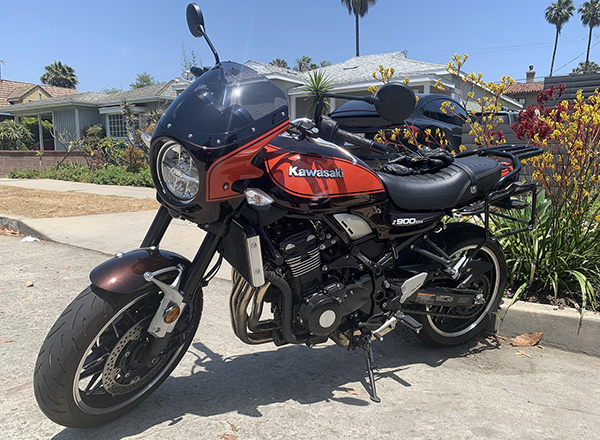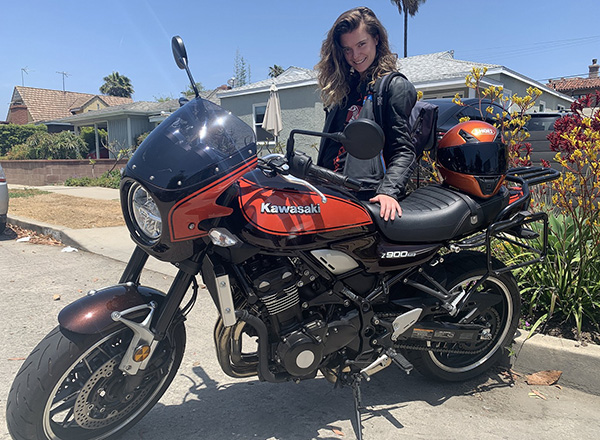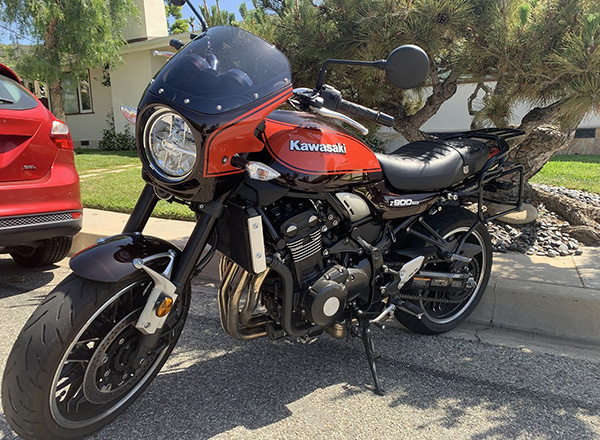 Your Name(Nickname), Country
Artur – USA
Vehicle(Model)
Z900RS
What have you bought here
Road Comet Fairing
Opinions and comments for the products
The windscreen for my Z900RS took a while to arrive, but boy was it worth it! It was much easier to install than I expected. I watched a video on YouTube to help out, since the instructions were slightly lacking, but in total, it took about 45 minutes to install it.
The fit is beyond exceptional, it's simply perfect. The windscreen makes my motorcycle look more like the real thing than without it. Once I put it on, I just couldn't contain my joy!
The bolts on that connect the screen to the shield sit on the outside and give it a bit of an industrial look. Also, because it covers the dials and instrument panel, it creates a sort of "cockpit" feel to it. The paint and form are perfect. As far as functionality is concerned, it mostly shields the chest, but not the neck and head.
My girlfriend (pictured) also says she feels the wind in her neck when riding tandem. This windscreen will not make your motorcycle into a touring bike, but it will makes longer rides more enjoyable — along with just looking at it !
Customer's Place
WANTED
Please tell us your shopping experience at Samurider.Com!
This is the place to share your experience with others.
1, Your name or nickname, country
2, Your Motorcycle
3, Your purchased Items
4, Pictures (1~4 pictures)
5, Opinions and comments for the items

You will receive a special gift on your next order.
We greatly appreciate your cooperation. Thank you very much.

E-mail 24hours 365days to contact@samurider.com